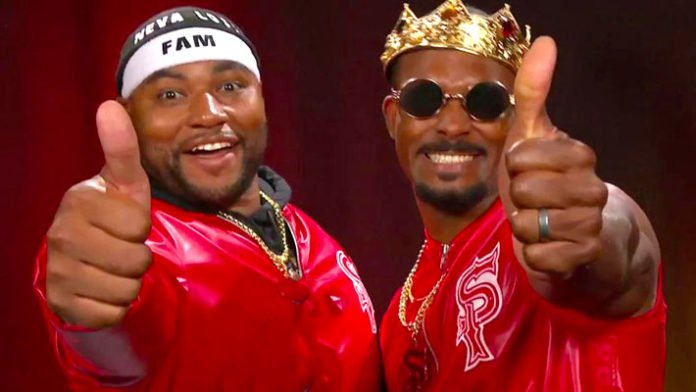 Hitting the Marks Pro Wrestling Podcast: "We Want The Smoke!" All Things AEW vs. NXT. The Numbers Are In. Complete Show Reviews & Going Forward. ROH Creative Issues. Raw Gets a Fresh Coat of Paint. Hell in a Cell. Gearing Up for SmackDown. 
Michael Jargo & Ric Vickrey are back with another exciting installment of the Hitting The Marks Pro Wrestling Podcast. 
On this Week's Run....
- Game On, #AEW vs. #NXT. Jargo & RBV breakdown both shows by the numbers and in ring action. Plus the guys look at what the future holds for each Brand. 
- Total Divas returned w/a New Cast. How did the show hold up?
- RUSH vs. Jeff Cobb is set for the Honor United tour. Dem HTM Boys are a bit disappointed in the creative direction.
- Raw Gets a Fresh Coat of Paint. Jargo wasn't all that impressed while RBV praises the efforts.
- #WWE is Set to Go to Hell. Running down the thee big matches announced for the event.
- SmackDown Preview. Kofi vs. Brock. The Rock set to return to his show. Did someone say CM Punk?
Social Media Links:
On Twitter:
@notjargo
@therealrbv
@htmpwpod
Facebook:
Instagram: htmpwpod